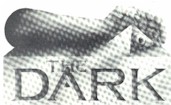 LISTEN TO THE DARK HERE
I joined Valor and we quickly changed our name to The Dark. I was in my last year of college in Colorado Springs. Unfortunately for me, the band practiced and played in Denver (about 60 miles away). I decided that my best option was to stay in Colorado Springs and commute to Denver until I finished my degree. At that point, I could reevaluate the situation (I ended up moving to Denver when I finished school).
The great thing about joining The Dark was that I was instantly part of the biggest rock band in the state. This was a time when there were a number of great original rock clubs (Bangles, Alibi's, After The Gold Rush) and amazing rock bands (Dogs of Pleasure, Strange Parade, Hippie Werewolves, Crazy Miss Dazy, Intense). As cool as everyone was, The Dark was the baddest mother fu%kin' band on the block.
My favorite place to play was a place called Bangles. It held about 500 people and was always packed when we played. We were literally treated like rock stars there. We had a dressing room stocked with free drinks, we would sign autographs; it was great.
There were so many things that happened when I was in The Dark that it is hard to remember it all. We got to play with a lot of world-famous bands, we were sponsored by Miller Genuine Draft (I was sponsored by Mesa Boogie amplifiers and Pedulla basses), we recorded at some of the best studios on the planet and so much more.
One of the best things that happened for The Dark was when I hooked us up with my friend Tony Patton. Tony had a lot of contacts in Los Angeles. Long story short, through Tony's connections, we signed with a manger in California and were flown out to LA to record at one the best studios in the world. It was called Goodnight LA. Bands that recorded there include Fleetwood Mac, The Scorpions, Ozzy Osbourne, Whitesnake and many more. The guy that produced our demo was the guy who had engineered all that stuff. We were able to get into the studio because Bruce Dickenson (Iron Maiden) took a recording break for Christmas. One of the highpoints for me was when this noteworthy drummer named Jonathan Moffit told me I was a great bassist and that he liked my playing. (Jonathan has played drums for Michael Jackson, Janet Jackson, Elton John and George Michaels).
I must mention that along the way, our 'real' manager was a guy named Bart Delorenzo. I have much respect for this gentleman. He was and is a class act all the way who could be counted upon for good advice and guidance. His assistance extended beyond the band and into my professional life. He was a huge part of the success that Valor and The Dark experienced. Another highlight for me while playing in The Dark was when we won the 'best band in Colorado' contest. For winning this, we were given the opportunity to open up for a very big band (at the time) called Slaughter at a place called McNicholes Arena on Halloween. We ended up playing in front of over 10,000 people that night! That kicked ass.
So what happened to The Dark? Bottom line is that we never quite made it to the big time. We came close and we probably should have, but at the end of the day, it did not happen. We broke up around early 1994.
Anyway, I had moved to Denver to be in The Dark. After we broke up, I took a little time off. Shortly thereafter, I started what would become my most personal project. I called this new band Disintegration Factory.